Choosing an Asheville Pressure Washing Company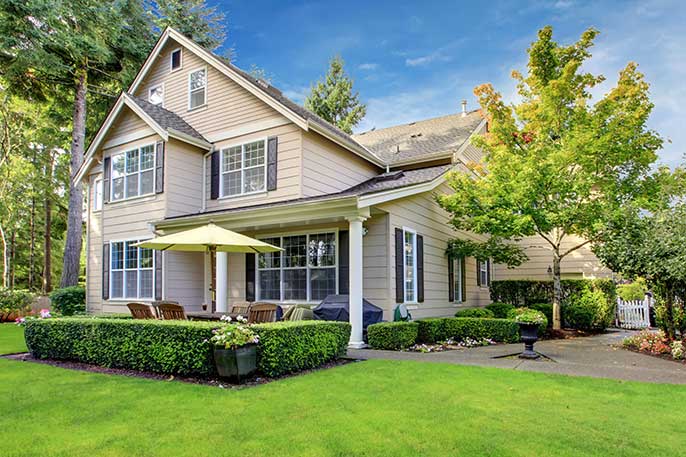 In today's digital world, we have so many powerful tools at our disposal for finding local contractors, such as Google, Facebook, etc. A local business search may be something along the lines of "Pressure washing near me, or "Roof cleaning Asheville NC" and letting Google show us what they think will work. But we encourage you to take a deeper dive into the companies you are vetting.
Experience
Maybe you have an unusual property that requires specialized knowledge, such as a Slate roof that needs cleaning or a painted brick driveway, and you do not want the paint to start flaking off when being cleaned. Have these companies done these kinds of projects before? These kinds of projects have specific nuances that need to be understood before tackling, do not let just anyone dive in with a high-powered pressure washer.
Liability
What happens If after you have done your search for "Roof cleaning near me" and selected your contractor, they show up and fall off your roof and get injured? Are they insured to protect you from liability? What if they do not understand the "nuances" we spoke about in the last paragraph and cause thousands of dollars in damage? Ensure you protect yourself and your investment by ensuring they have the proper insurance and enough of it.
Knowledge
Thinking about having your Asheville roof pressure washed or having your driveway sealed? There are many DIY videos available to aid in completing these projects. However, most will not consider specific variables unique to your circumstances. Can you clean your roof with a pressure washer? Can you use a solvent-based concrete sealer on a sunny day in July? Ensure that the company you hire has the knowledge base to answer these questions with confidence. Also, make sure that their employees are thoroughly trained in these applications too.
Choose Your Contractor
After comparing pressure washing contractors and asking the questions that matter to you, get some quotes. The pros here at Triple Wide Pressure Washing and Roof Cleaning have the experience to tackle the difficult jobs, the knowledge to correctly and professionally execute your projects, and a $2 Million insurance policy to back us up. We possess all of this while bringing you a fair price to stay within your budget. So, stop settling for weekend warriors or your handyman to get the important exterior cleaning projects around your home done. Call the Pro's at Triple Wide Pressure Washing and Roof Cleaning a call today!