Roof Cleaning in Asheville, NC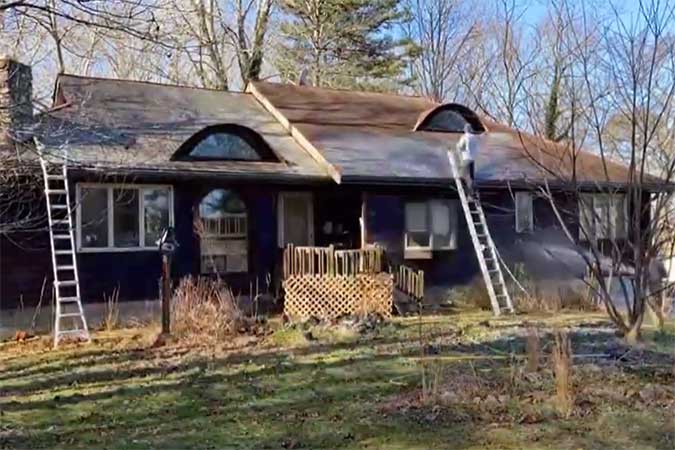 What an awesome Asheville client we had for this job! This gentleman built his house here in Asheville over 30 years ago. He called us out to perform our roof cleaning service rather than putting a new roof on his home. His insurance agent told him it either had to be cleaned or reroofed. We charge a lot less than roofing contractors, so he asked us to get his roof back into shape.
We use only a safe, low-pressure method called soft washing to avoid any damage to the roof that high pressure can cause. If you are looking for roof cleaning or any other of our pressure washing services, give the pros at Triple Wide Pressure Washing a call today!
Soft Washing
Roof Cleaning
Roof Cleaning Project Video