Composite Deck Cleaning in Asheville, NC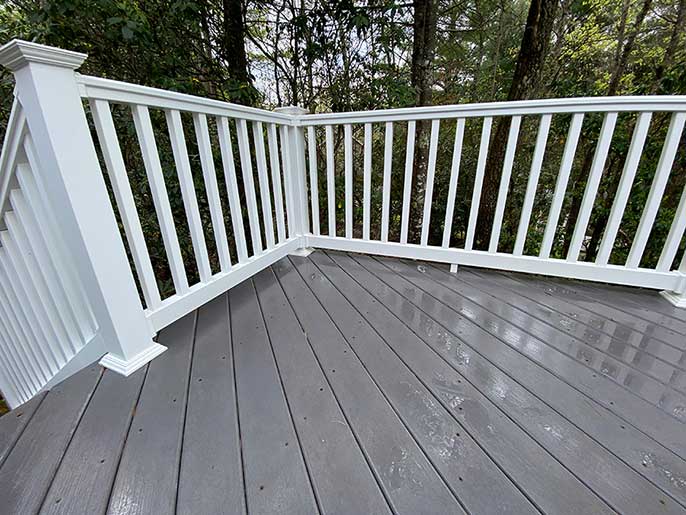 If you're wondering how to clean a composite deck, make sure you ask the pros at Triple Wide Pressure Washing first.
You chose a composite deck so that you could get many more years of service out of your deck with less maintenance. In fact, the composite deck boards will probably outlive the pressure-treated posts and joists that it sits on top of. However, composite decks still require maintenance to keep them in top shape and to extend their life.
Our highly trained professionals know how to clean a composite deck with confidence and skill. We use only a safe, low-pressure cleaning method called soft washing. We use a biodegradable cleaning solution that kills all of the mold, algae, and mildew and their spores. Then we use medium pressure to thoroughly remove all of the dirt and dead organic growth.
Our process of how to clean a composite deck is the only recommended cleaning process for composite decking cleaning. So when you need to know how to clean a composite deck, all you need to do is call Triple Wide Pressure Washing and Roof Cleaning today.
Deck Cleaning
Soft Washing
Composite Deck Cleaning Project Photos